Serving Lake Of The Ozarks!
Now Offering Mobil Service To Central Missouri.
We service all makes and models!
From Runabouts & Ski Boats, Cruisers and Offshore Performance Boats, to Bassboats and Pontoons!
Located on the beautiful Lake Of The Ozarks!!


Lake Of The Ozarks Shootout Class Champion! 2010, 2011, 2012, 2013, 2014, 2016, 2017 & 2019!!
GLOC Shootout Class Champion! 2017!
2nd Place- 2017 OPA World Championships!
2018 OPA Class 7 National Champions!!
2019 OPA Class 7 World Champions!
2021 3rd Place OPA National & World Finals!
Dawson Custom Marine is family owned & operated. The lead wrench, Derek, has been boating since the age of 2 weeks! Growing up on the waters of Grand Lake of the Cherokees in Oklahoma is where his love for boating began. Gaining a wealth of knowledge from employment at several marinas on Grand Lake started at age 16.
In the mid '90s Derek moved to Lake Of the Ozarks pursuing his passion for high performance boating. Landing a job at a high performance marina and participating on their offshore race team while winning SBI Offshore World Championships among other titles was an adventure along with an educational experience.
After that, he moved on to building and operating a marine service center with another marina while being involved in the Lake Rescue Shootout as a technical adviser. At that marina he built a customer base who some are still customers today. Taking a break from boating while starting a family Derek worked up the rungs in the corporate world until deciding to open his own business. Starting small in the service business he has expanded into a new facility and can now offer complete marine services.
Our Goal is to keep you on the water no matter what kind of boat you drive!
From Runabouts to Cruisers, Skiboats to Offshore Performance Boats, we can service your needs.
We specialize in marine performance, EFI systems & custom applications.
We offer performance rigging and even complete engines custom built. We also offer performance drives, performance gauges, superchargers, custom fuel systems & custom exhaust just to name a few.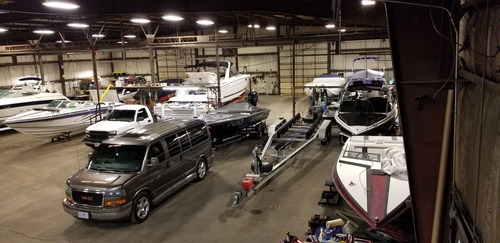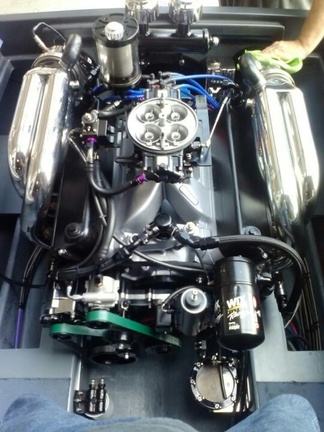 Our new service facility is located in Lake of the Ozarks, Missouri.
Mobile service also offered to Lake Of The Ozarks,
From basic services to performance marine service and maintenance.
Shop, Dockside & Mobile Service available!
We are Mercruiser and Volvo Penta certified with over 30 years marine service experience.
We have been servicing Lake Of The Ozarks since 1996!
We Have Achieved The Following Marine Training Certifications.
Tres Martin's Performance Boat School; High Performance Course-HPC,
Cobalt Boats Factory Service,
Volvo Penta Sterndrive,

Mercruiser Basic Marine Tech,

Mercruiser Major Marine Tech,
Mercruiser Certified Marine Tech,
Mercruiser Electronic Fuel Injection,
Mercruiser Advanced EFI,
Mercruiser Advanced EFI Level III,
Mercruiser Large Drives,
Mercruiser Drives Level II,
Mercruiser Inboards,
State Fair Community College Marine Management Certification,
KMI, Keystone Management Institute, Corporate Management.